Lone Star Lyric Theater Festival
1201 Hyde Park Blvd. Houston, TX 77006
p. 917.414.9577 e. LSL@lonestarlyric.org

2014 - AMERICAN SHORTS

JUNE 22 & 23 - 8PM, JUNE 24 - 5PM
Dames sheathed in satin, guys with secrets, and the gags come slathered in soy sauce in this flimsy film spoof. - Charles Isherwood, The New York Times

ADRIFT IN MACAO
Book and Lyrics by Christopher Durang
Music by Peter Melnick
Mixing together farce, camp and tongue-in-cheek wit, Adrift in Macao spins the tale of five quirky characters stranded in a Casablanca-like locale in the Far East. Set in 1952 Macao, China, everyone that comes to Macao is waiting for something, and though none of them know exactly what that is, they all hang around to find out. The characters include your film noir standards, like Lureena, the curvaceous and wised-up dame, who luckily bumps into Rick Shaw, the cynical surf and turf casino owner her first night in town. She ends up getting a job singing in his night club – perhaps for no reason other than the fact that she looks great in a slinky dress. And don't forget about Mitch, the American who has just been framed for murder by the mysterious villain McGuffin. Complete with intrigue, silliness and a playfully melodic score, it is the newest work from a gifted theater composer and grandson of Richard Rodgers and one of America's funniest playwrights.



CAST


Danica Dawn Johnston ... Lureena
John Arnold* ... Mitch
Julia Kay Laskowski* ... Corinna
Brian Chambers* ... Tempura
Scott Clark* ... Rick
Amy Bogan* ... Trenchcoat Chorus, Daisy the Cigarette Girl
Jack Baugh* ... Trenchcoat Chorus, Joe the Bartender



ENSEMBLE


Jonathan D. Craft* ... Piano
Luke Hubley* ... Drums
Karl Fulbright* ... Reeds
Luke Kirkwood* ... Synthesizer



ARTISTIC TEAM


Kelli Estes ... Stage Director

Jonathan D. Craft ... Music Director

Oliver Worthington ... Assistant Stage Director
Jim Elliott ... Lighting & Set Design
Sara Nowina ... Stage Manager

Miriam Green ... Intern Assistant Stage Manager

Jack Baugh ... Intern
There will be no intermission.
JUNE 15 & 16 - 8PM & JUNE 17 - 5PM
LATIN RHYTHMS
A Sizzling Summer Cabaret
Break out the mojitos and margaritas because this show is so hot, you're gonna need a drink! We're bringing back our summer cabaret and this time with sizzling rhythms from south of the equator. Get ready to samba, to rhumba, to salsa, bossa y tango with songs like

Granada

,

Mas Que Nada, Besame Mucho

and

Girl from Ipanema

. Dancing encouraged. Our shows are always appropriate for all ages. The incredible Barry Sames is back on the keys and we're thrilled to welcome Ernesto Vega on clarinet & sax and Orlando Fuentes on drums so brace yourself for the heat!



FEATURING



Ermelinda Cuellar*

Kelli Estes
Jeremy Wood
BAND


Barry Sames ... Piano

Orlando Fuentes* ... Drums
Alan Simmons ... Bass

Ernesto Vega* ... Clarinet, Sax
ARTISTIC TEAM


Kelli Estes ... Director
Barry Sames ... Music Director
Jim Elliott ... Lighting & Set Design
Sara Nowina ... Stage Manager & Sound

Miriam Green ... Intern Assistant Stage Manager

There will be one intermission.
2015 - SECRETS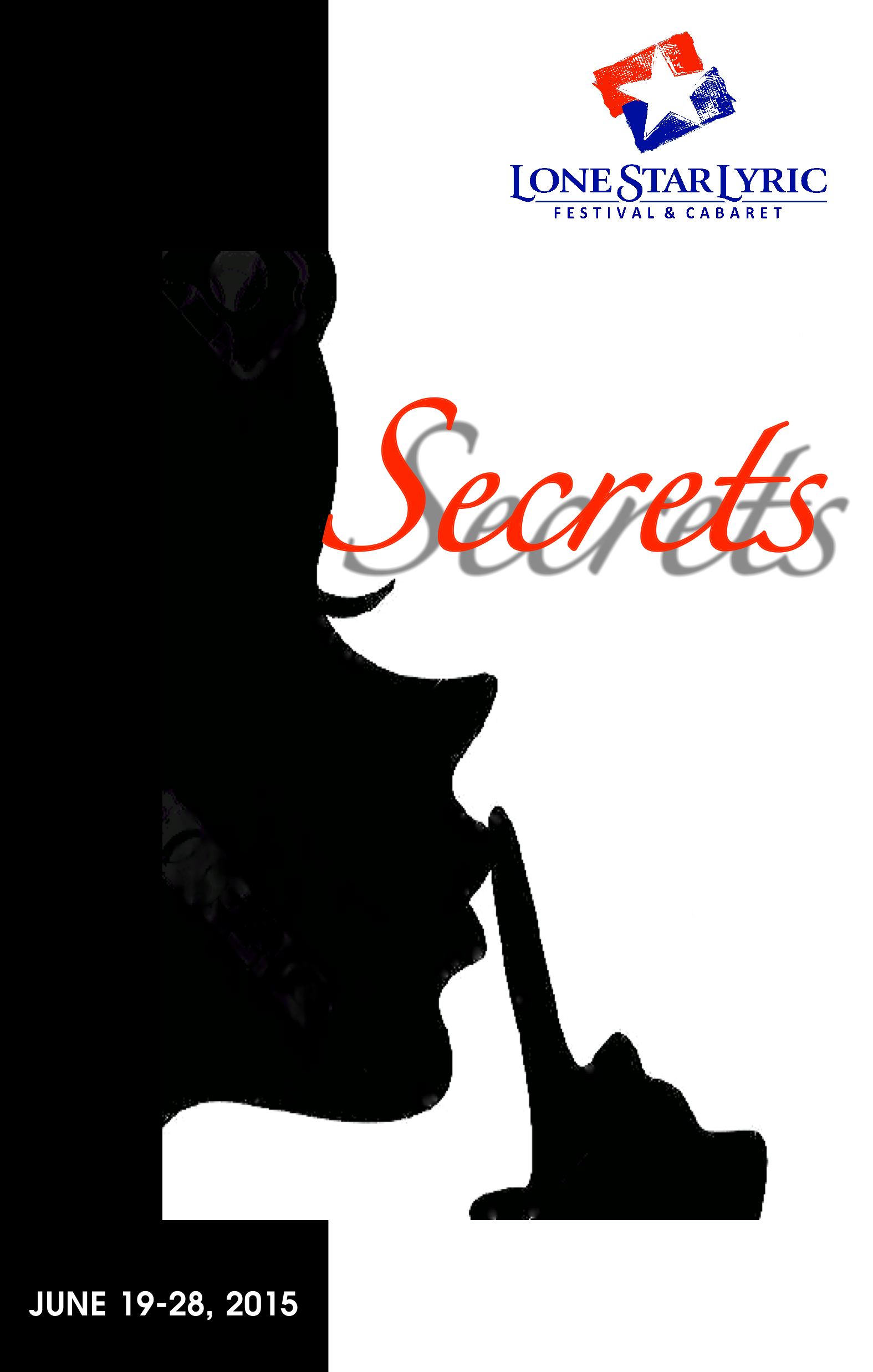 LSL Festival 2015


SECRETS

Donizetti's


RITA


&
Wolf-Ferrari's

SUZANNE'S SECRET
video highlights
Video by Brian Shircliffe
LONE STAR LYRIC's


12TH ANNIVERSARY SUMMER FESTIVAL


-----------------------------------------------------------------------


All events presented in Houston's premiere Midtown theater venue:


MATCH
Midtown Arts Theater Center Houston 3400 Main St. Houston TX 77002
Tickets/Information/Directions

2016 - 2 NEW OPERAS by REMSON & TAU